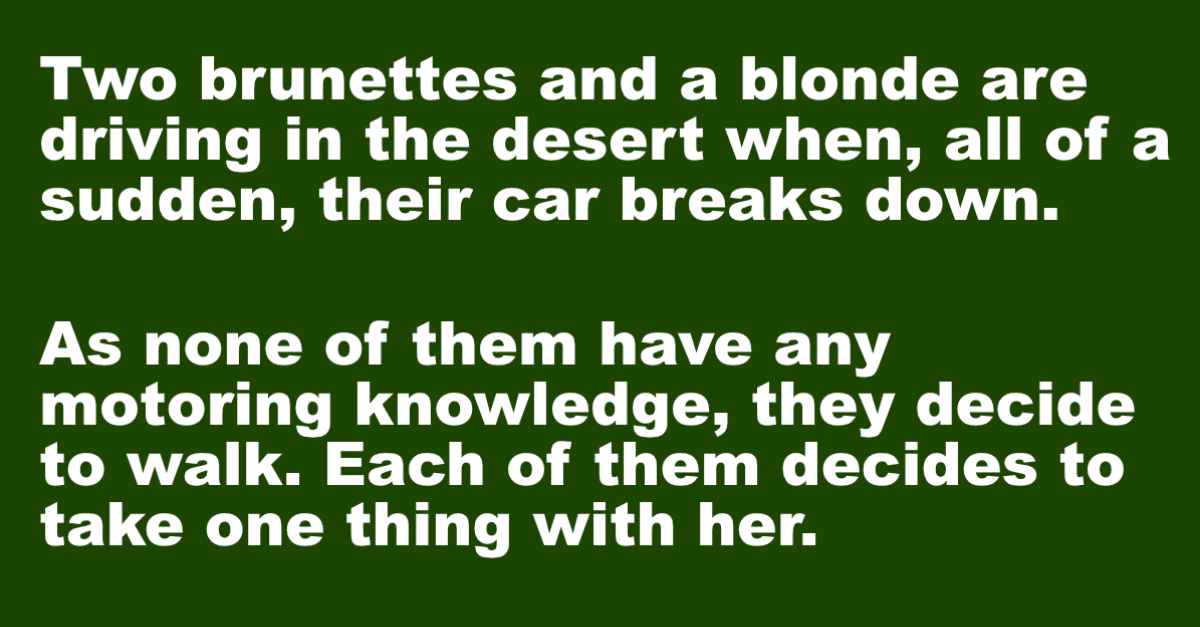 Two brunettes and a blonde are driving in the desert when, all of a sudden, their car breaks down.
As none of them have any motoring knowledge, they decide to walk. Each of them decides to take one thing with her.
The first brunette takes some food in case she gets hungry, the second brunette takes some water in case she gets thirsty and the blonde takes a car door.
When questioned about her choice, the blonde replies:
…
..
.
"Well, if I get hot, I can roll down the window!"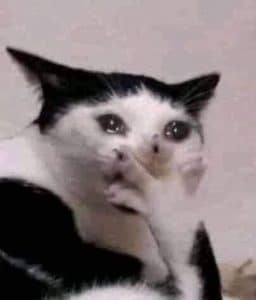 The guy goes into a pub.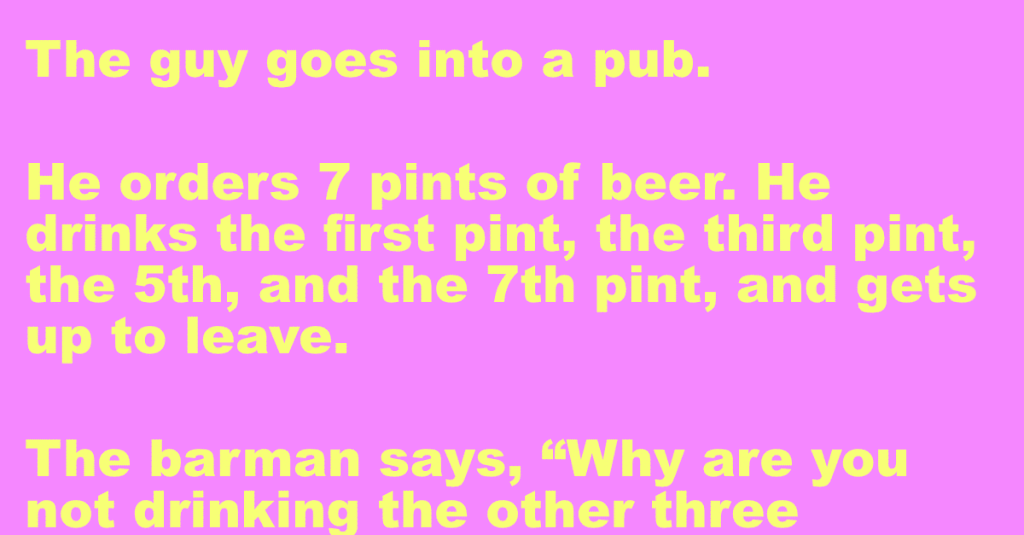 The guy goes into a pub.
He orders 7 pints of beer. He drinks the first pint, the third pint, the 5th, and the 7th pint, and gets up to leave.
The barman says, "Why are you not drinking the other three pints?"
He says, "Doctors orders."
"What do you mean by that?" asks the barman."
…
..
.
"I am on medication and my doctor said to me the odd pint is okay."
Under article ad unit (above the comment section):