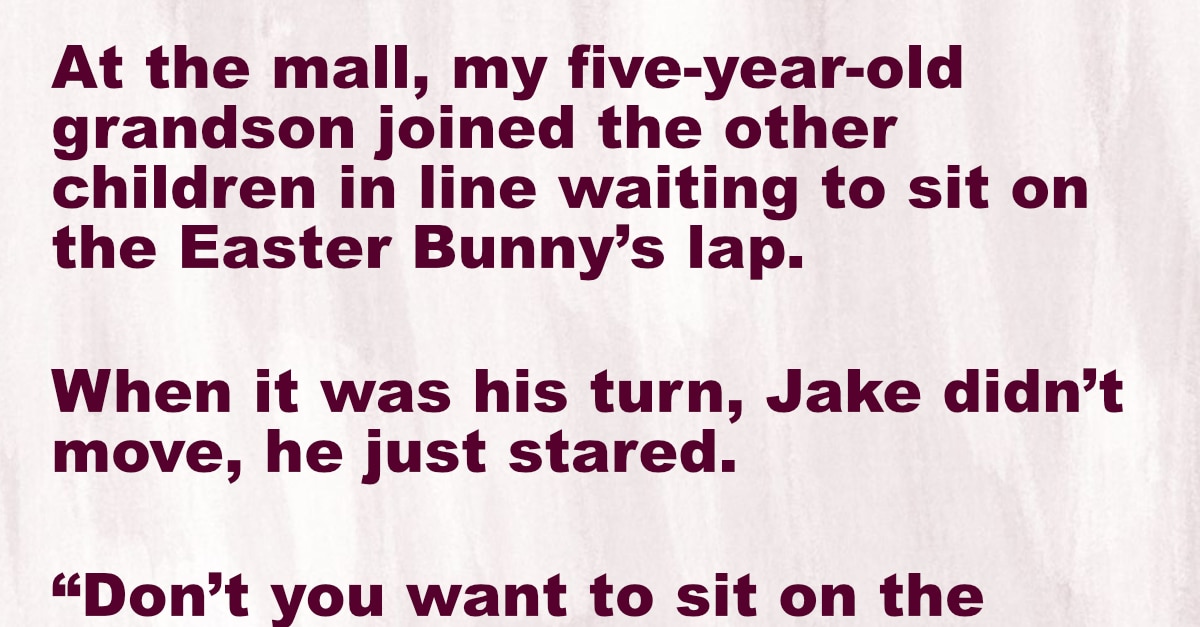 At the mall, my five-year-old grandson joined the other children in line waiting to sit on the Easter Bunny's lap.
When it was his turn, Jake didn't move, he just stared.
"Don't you want to sit on the bunny's lap?", I asked.
…
..
.
"No!", he shouted. "There's a man in his mouth!"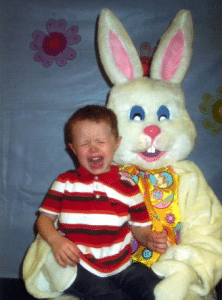 All you can drink for a dime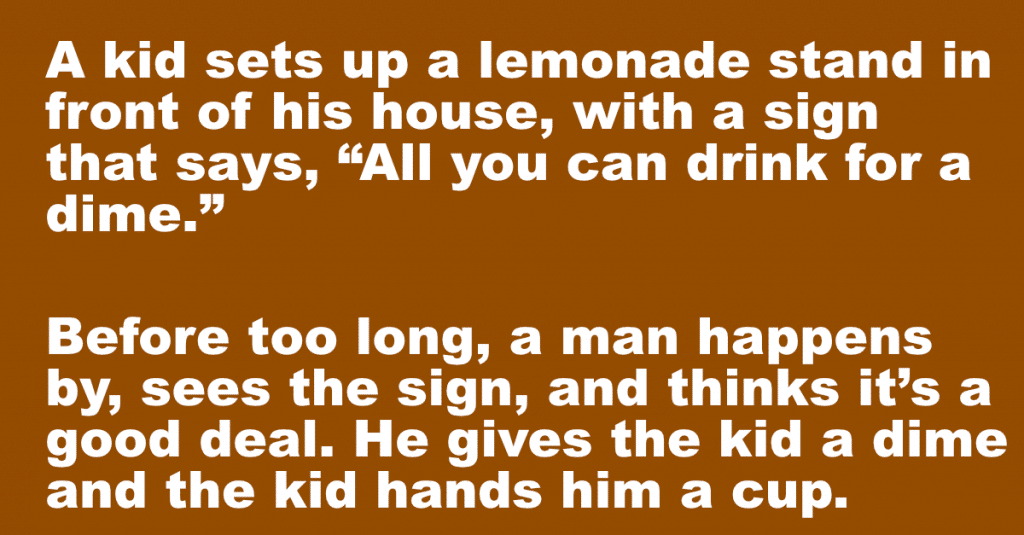 A kid sets up a lemonade stand in front of his house, with a sign that says, "All you can drink for a dime."
Before too long, a man happens by, sees the sign, and thinks it's a good deal. He gives the kid a dime and the kid hands him a cup.
The man tosses it back and says, "Hey, that was pretty good. I'll have another."
The kid says, "That'll be another dime."
"Now wait a minute," says the man, "your sign says 'all I can drink for a dime.'"
"But you just had a cup, didn't you?" asked the kid.
…
..
.
"Yeah."
"Well, that's all you can drink for a dime."