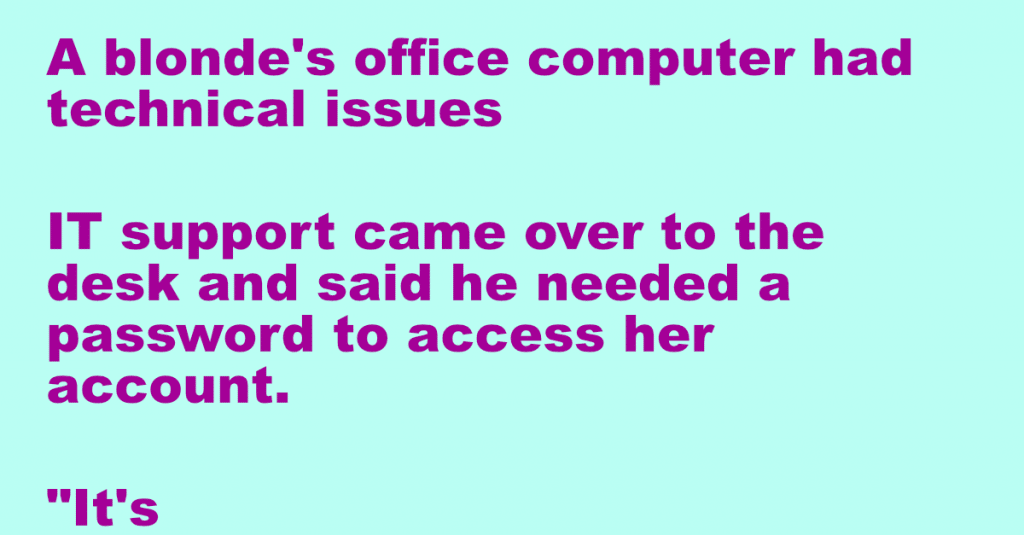 A blonde's office computer had technical issues
IT support came over to the desk and said he needed a password to access her account.
"It's 'MickeyMinnieBatmanSupergirlWonderwomanLondon'" she replied.
"A bit unusual for a password, how did you come up with it?" the support dude asked.
…
..
.
She went "Because the computer said the password has to be at least 5 characters and have a capital"
================
L. Billy and his Grandad go fishing.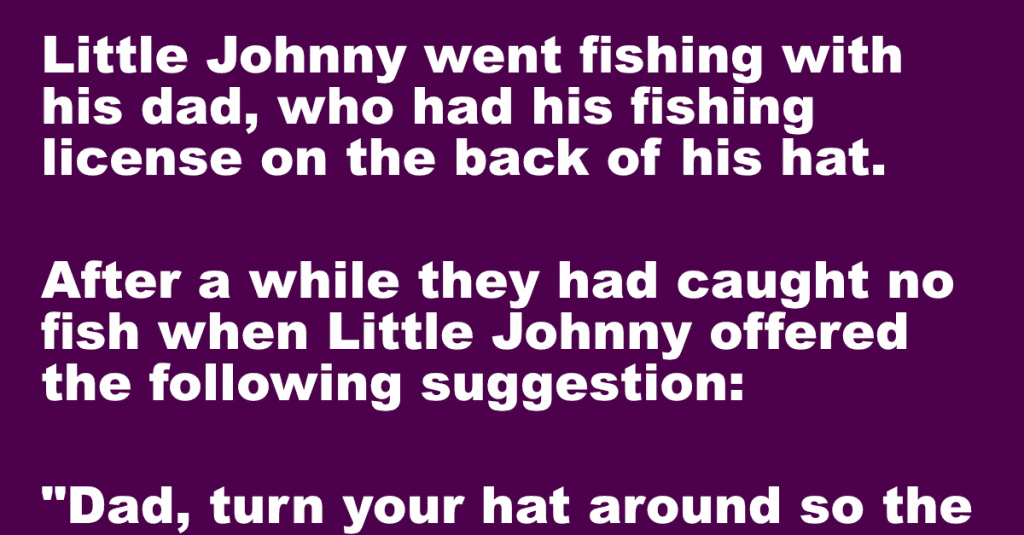 L. Billy and his Grandad are searching for fishing worms to use as bait.
They are coming across many different insects but nothing suitable to use for bait until little Billy proudly holds up a long dangling insect.
Little Billy exclaims "I found some bait grandad".
Grandad responds "sorry Billy we can't use that. It is not an earthworm."
…
..
.
Little Billy replies "well what planet does it come from Grandad."